Bachelor of Science in Industrial Technologies
There are two program options: Construction Technology and Design Technology.
In the Construction Technology option, students will receive course work in methods and Materials, Architectural Construction, and Construction Management. In the Design Technology option, students will receive training in Piping Design, Solid Modeling, and 3D Printing. The requirements for graduation in the Construction Technology option requires a maximum of 125 semester credits and Design Technology option requires a maximum of 125 semester credits.
Students wishing to earn the Bachelor of Science degree in Industrial Technology must:
gain admission to the University
must satisfy TSI requirements and eradicate identified deficiencies through the Student Academic Enhancement Services (SAES)
must contact the Department Office while satisfying TSI requirements for advisement
must petition the Department for admission once TSI requirements have been completed and deficiencies removed
Students wishing to minor in Industrial Technology should contact the Department Office once they have been admitted as majors in other academic units of the University and have met all TSI requirements. Prior to graduation, all courses required for the degree must be completed with grades of "C" or better (grades below "C", including "C-", are unacceptable) and majors must pass an exit examination during their senior year
Follow this link for the Construction Technology degree plan, or this one for the Design Technology degree plan.
Graduate Placement Data
Time Period
# Graduates
#Survey
Respondents
% Total
Employed
2013-2014
7
6
100
2014-2015
12
10
100
2015-2016
10
10
100
2016-2017
15
11
100
2017-2018
14
10
100
2018-2019
10
9
100
Other Professional Achievements: 4 students received Licensed Architect Certification and/or established their own businesses, 2 in 2013-2014, and 1 in each 2014-2015 and 2015-2016 academic years.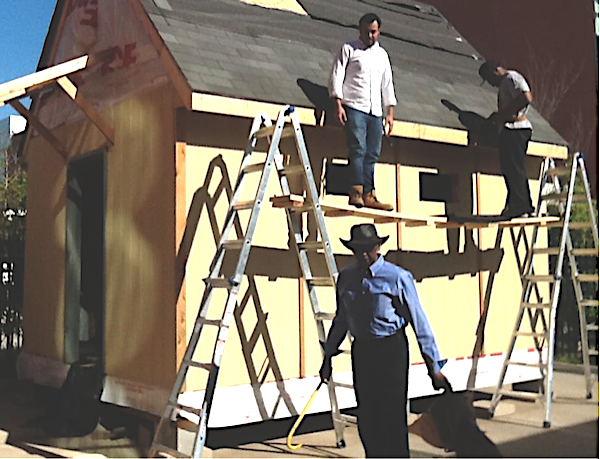 Graduates of the program have been employed as:
Material Coordinator
Capital Projects Manager
Mechanical Drafter
Engineering II
Senior Mechanical Designer
GIS Analyst
Mechanical Design Engineer
Project Manager
Electrical Drafter
Wood Safety System Designer
Accounts Manager
High School Teacher
Inspector
Structural Designer
CNC Department Manager
Engineering Director
Associate Architect
Manager
Lead Mechanical Designer
Project Engineer
Industrial Engineer
Financial Services Professional
Service Evaluation Analyst